There are moments that take one's breath away, often fleeting, yet freeing and clear; boundless … timeless … weightless … ageless … like the drop from the crest of a roller coaster … when Gravity Blinks.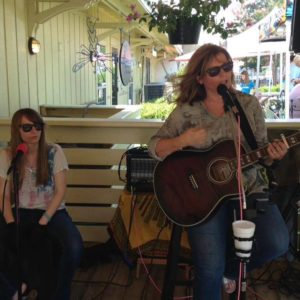 Gravity Blinks released their self-titled debut EP in 2017.  Rhonda Huete is the lead songwriter, vocalist, and rhythm guitarist with daughter Kristen on drums/backing vocals, and features Christopher Duncan on vocals, bass, keys, and electric guitar.  The EP was recorded and mixed by Matt Damico at Day 6 Entertainment in Mobile, AL.  Husband Chip takes the lead on Fire Inside, a song he co-wrote with Rhonda on a balmy southern night.  This multi-generational family collaboration produces a depth of perspective and emotion introducing Gravity Blinks' signature sound as dreamy alternative rock brewed in a melting pot of rock, jazz, folk, and spiritual musical influences from the 70's to today.
The band's members started out playing music for special needs groups in their community and their outreach has expanded to include other musicians and monthly performances at local nursing homes and rehab centers.  The desire to elevate, comfort, and heal through music carries into Gravity Blinks' original songs as they write and play with a collective intent to inspire people of all backgrounds to live fully: connected, open, embracing love and peaceful acceptance.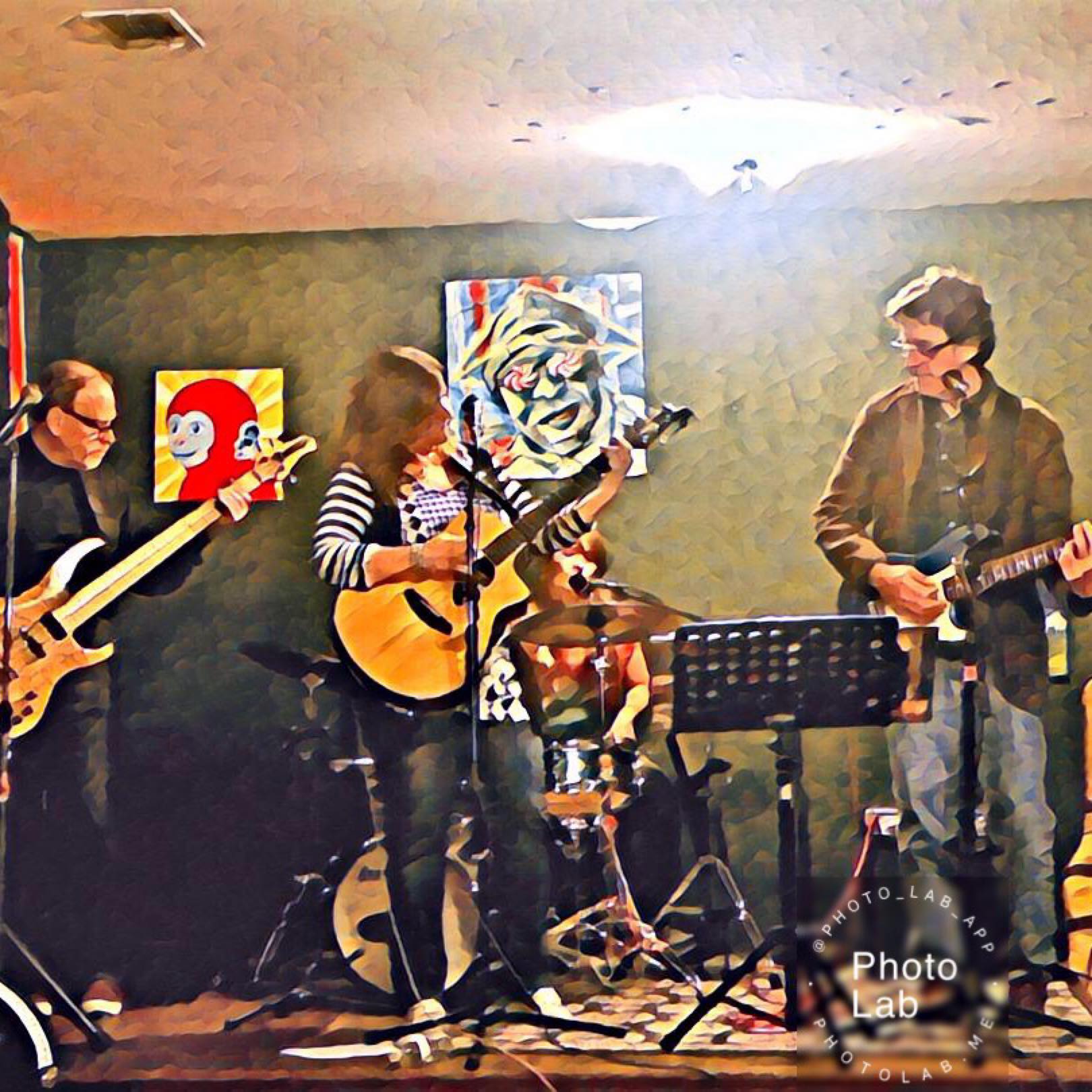 Joining Gravity Blinks in 2018 are Jack Rodenbaugh on bass and Scotty Wig on lead guitar and vocals.  The band is currently recording their first full album, a collection of eight original songs that explore the complexities of relationships – falling in love, keeping love alive, friendship, addiction, loss, personal truth, renewing faith, and more, aptly titled "Falling".  The first single, "Let Me Be You", is expected to be released in February.

Listen to Gravity Blinks on on Bandcamp, Soundcloud, Spotify, or YouTube. Gravity Blinks music is also available for purchase through online retailers, including Google Play, iTunes, Amazon Music, and more.
Gravity Blinks has aired and is in rotation on both broadcast and internet radio stations, is included in a variety of Spotify playlists, and has been featured in podcasts and interviews from Connecticut to Australia.  The band welcomes opportunities to collaborate with broadcasters, curators, and bloggers around the world.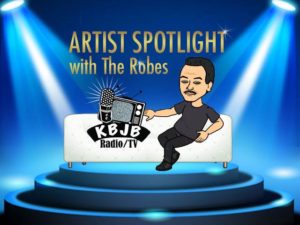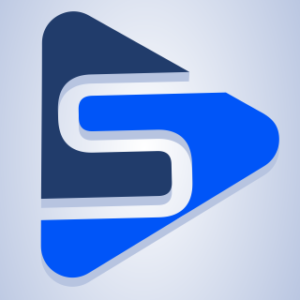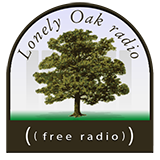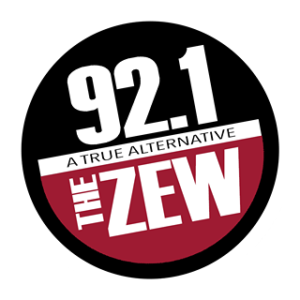 PRESS and REVIEWS:
"I can't get it out of my head … it grabbed me when I heard this song … the song that I love so much, Fire Inside … And everything else that Gravity Blinks had out there (on iTunes) they're all great … every single song is great".     – KBJB Radio The Rock Show Ep 16
"This group is amazing! Smooth sounds, easy to listen to no matter what they're playing or where! Rhonda Huete has got it going on with Gravity Blinks! Make a point to attend wherever they are performing. You won't be dissappointed!" – Cindy Nicholson, The Pigeon Hole Restaurant, Daphne, AL
"Aside from her kindness, there is remarkable talent behind Rhonda and her band which consists of her daughter Kristen, her husband Chip, Scotty Wig, and Jack Rodenbaugh."  – Holly Nicole Combs – Unicorn Cyclist Blog
"This band reminds me of No Doubt & a little bit of Paramore. nice work! Good songwriting, singing & instruments."  – Audiozoo
"So good in so many ways!" – Atom Collector Records
"Such a strong song (Rise) … in a parallel universe you`re a platinum seller." – Submarine Broadcasting Company
"Fabulous, classic progressive rock!" – WUD Records